This year's Wuhan Open is set to feature some of the biggest stars of women's tennis and world sport when the US $2.8 million WTA Premier 5 event gets underway in central China next month.

Seventeen of the World's Top 20 and eight of the World's Top 10 will compete in field which contains eight current or former Grand Slam singles champions, who have won fourteen major titles between them. Of the nine most important women's tennis events played so far this year - including Grand Slams, Premier Mandatory and Premier 5 events - players in this year's Wuhan Open draw will have won eight of them. 25 (double checking) of the players in this year's line-up - over half - have won one or more WTA Tour titles this season.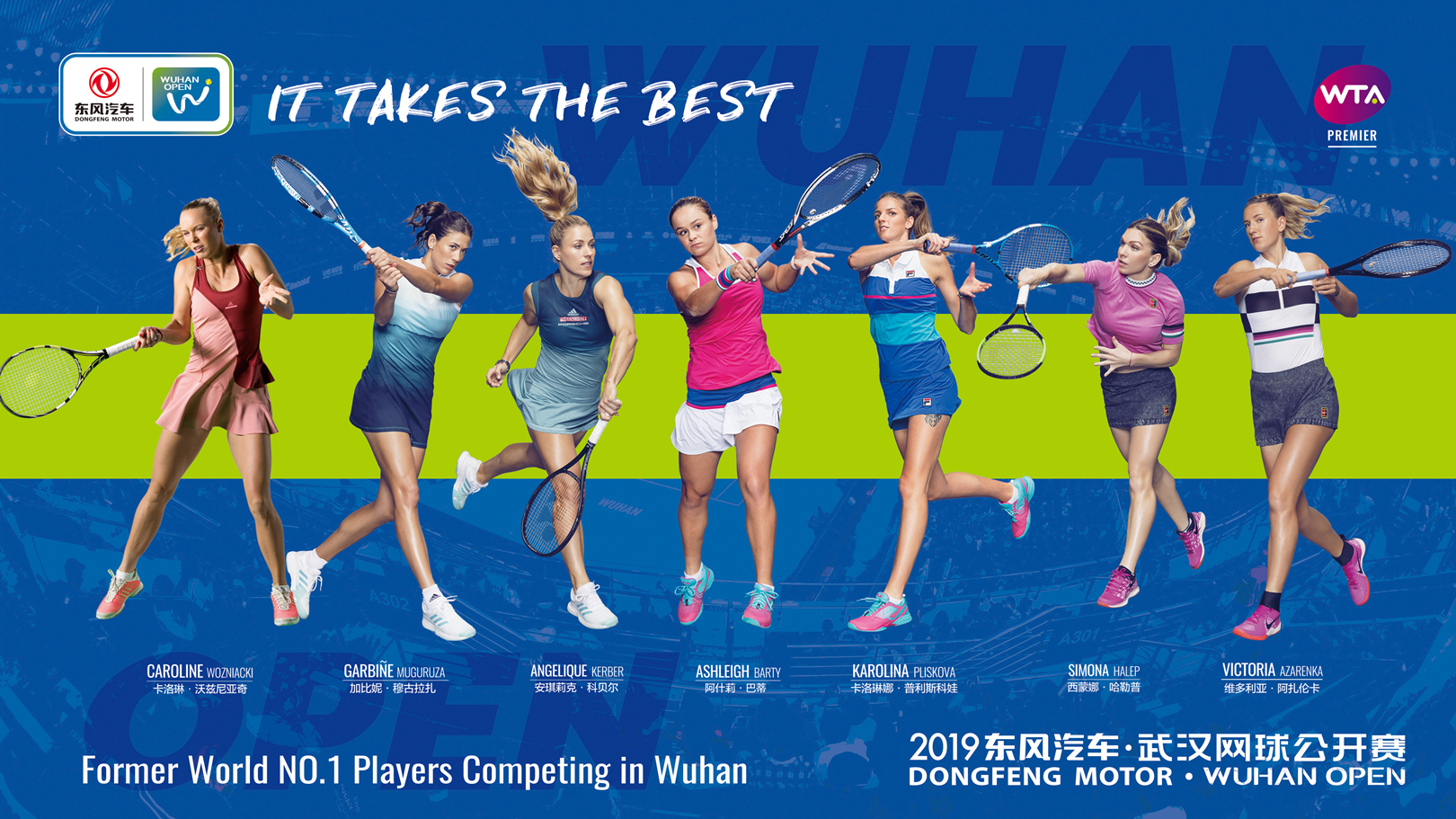 This year's field includes: World No.2 and reigning Roland Garros champion Ashleigh Barty; former US Open runner-up, former World No.1 and current World No.3 Karolina Pliskova; Wimbledon winner and World No 4 Simona Halep; World No.5 Kiki Bertens; World No.6, two-time Wimbledon champ, 2019 Australian Open runner-up and double Wuhan Open winner Petra Kvitova; World No.7 and current WTA Finals titleholder Elina Svitolina; defending Wuhan Open champion and World No.9 Aryna Sabalenka; 2017 US Open champion and World No.10 Sloane Stephens; 2018 Australian Open champion and former World No.1 Caroline Wozniacki; former World No.1 and 2016 Australian Open, 2016 US Open and 2018 Wimbledon champion Angelique Kerber as well as former Wimbledon and Roland Garros winner Garbiñe Muguruza. Two-time Australian Open champion Victoria Azarenka is also entered.

This year's prize money purse in Wuhan totals $2,828,00 including a $520,615 cheque for the 2019 singles champion, making it one of the biggest prizes on the WTA Tour. In addition, there are a 900 WTA singles ranking points on offer to the winner, which means that Wuhan Open is a pivotal tournament for those competing for places in the year-end WTA Finals in Shenzhen and is second only to the Finals as the most prestigious women's only professional tennis tournament in China.

The tournament is now in its sixth year and is hosted in the central Chinese city of Wuhan, birthplace of Chinese tennis legend and International Tennis Hall of Fame inductee Li Na (now the official Wuhan Open ambassador). It boasts some of the most impressive facilities of any WTA Tour event, including its celebrated 15,000-seater stadium - complete with sliding roof - and 5,000-seater No.1 Court. The 136,000-square foot state-of-the-art Optics Valley Tennis Center and sports precinct boasts a total of 26 courts, including six match courts, four indoor courts and 16 practice courts. It also includes the large Carnival Square for fan-focused family fun and community outreach, plus an adjacent shopping centre.

Last year's tournament saw 21-year-old Sabalenka claim what was then the biggest title of her career to follow in the footsteps of Kvitova (2014 and 2016), Venus Williams (2015) and Caroline Garcia (2017) as Wuhan Open champions. As well as Sabalenka, this year's Wuhan Open features some of this season's most exciting break-out talents, including in-form Canadian Bianca Andreescu, who just added her home Rogers Cup title to the WTA Premier Mandatory title she won at the BNP Paribas Open in March - a victory which saw her surge into the World's Top 15 for the first time and become both the youngest player and only teenager ranked inside the Top 20.

Seventeen year-old American Amanda Anisimova and her 20 year-old countrywoman Sofia Kenin are also among the Tour's rising stars and will feature in Wuhan along with 19-year-old Dayana Yestremka and 20 year-old Roland Garros runner-up Marketa Vondrousova.

Local excitement will be focused on World No.17 Qiang Wang, who rode a wave of noisy crowd support to reach the semi-finals in Wuhan last year, and World No.34 Shuai Zhang, who is also a huge favourite with her home fans. Their countrywoman Saisai Zheng, who is ranked 39 after winning the biggest title of her career at the WTA Premier Mubadala Silicon Valley Classic in San Jose earlier this month.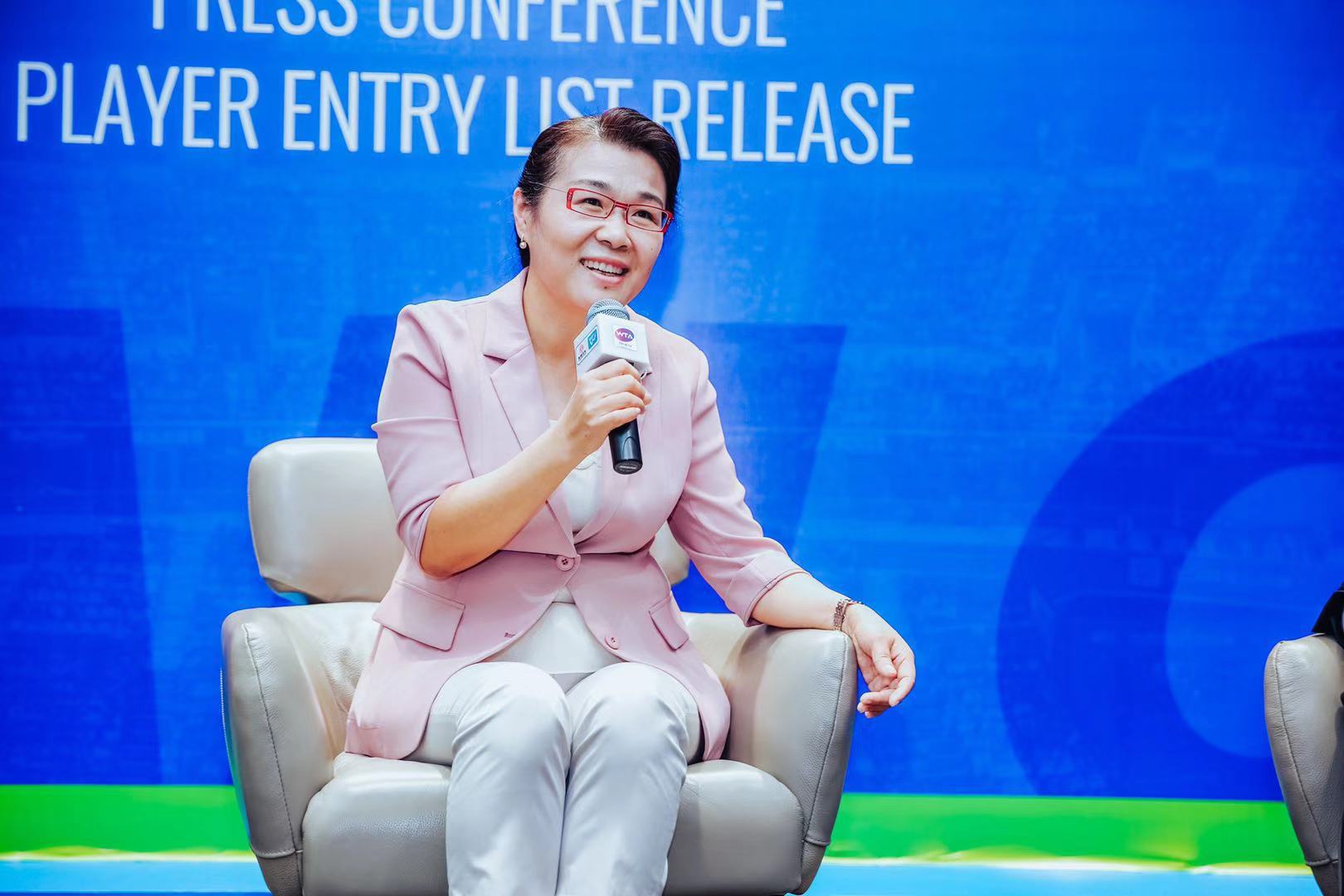 What the players say about Wuhan Open 2019:

Ashleigh Barty:
"I've always enjoyed playing in Wuhan. The facilities are great and I feel comfortable there as the court reminds me of Pat Rafter Arena at home in Brisbane. I've played some great tennis in Wuhan in the past and I'm looking forward to returning this year."

Karolina Pliskova:
"Wuhan Open is a really important week for women's tennis. I love playing there and it always has such a strong line-up of players. It's a fantastic showcase for our sport in China."

Simona Halep:
"I'm really looking forward to returning to the Wuhan Open for the sixth time this year. Every time we go back the site has got bigger and better, and the tournament always takes special care of us, so I can't wait to be back again and and play in front of the great fans there."

Petra Kvitova:
"Wuhan will always have a special place in my heart after my two titles there. I always look forward to going back and playing in front of the great fans there so I hope I will bring my best tennis this year."

Angelique Kerber:
"I'm very happy to be part of this fantastic line-up of players in Wuhan this year once again. It's a great facility and I'm excited to compete in front of my fans there."

Qiang Wang:
'I'm very excited to come back to Wuhan. Playing in front of my home crowd is an amazing experience and I know it will be a wonderful atmosphere. Li Na is an inspiration to all of us and to play in her home city is a great experience and I am really looking forward to this year's game.'

Caroline Wozniacki:
"Wuhan Open is such a big event, with incredible facilities and an amazing tournament team there. It's got one of the strongest fields of any tournament on the Tour and it's great to be part of it."

Kiki Bertens:
"Wuhan is one of the big highlights of the Asian Swing and it's a week everyone wants to do well in because it's such a prestigious tournament. I'm very happy to be part of 2019 Wuhan Open and I'm looking forward to competing hard there, along with so many other top players."

Elina Svitolina:
"There is so much to play for in Wuhan, because it's one of the biggest tournaments of the season and it comes at such an important time of year. I'm excited to go back and I know I'll need to bring my best tennis."

Bianca Andreescu:
"It's been an incredible year for me so far and I'm excited to come to China and play the Wuhan Open. I know it's a fantastic tournament and a very interesting city so I'm looking forward to being part of what is always a really great line-up of players."

Aryna Sabalenka:
"Winning the biggest title of my career so far at Wuhan Open last year was one of the best moments I've had in tennis and is something I'll never forget. Coming back to Wuhan as defending champion, to play on that court again in front of the Wuhan fans, is something I'm really looking forward to."

What the organisers say about Wuhan Open 2019:

Brenda Perry, Wuhan Open co-Tournament Director:
"We're thrilled with this year's entry list and proud to host such a fantastic showcase of so many of the worlds best and most incredibly talented female athletes. With over half the field already having won a title in 2019 it's going to make for some really compelling and fierce encounters every day throughout the entire week. It is an amazing opportunity to see the best in the world here in Wuhan."

(Mrs) Quiping Li, Wuhan Open co-Tournament Director:
"It's wonderful to welcome so many of the world's best tennis players to Wuhan and to celebrate our city by hosting the very best players from around the world as well as very successful Chinese players such as Qiang Wang, Shuai Zhang and Saisai Zheng. The tournament is growing bigger and better every year and we're also working hard to help create a new generation of tennis players in Wuhan, inspired by seeing so many amazing matches every year.
The Wuhan Open now in its sixth year, takes place 22nd - 28th September 2019 at the Optics Valley International Tennis Center, Wuhan. For more information and to buy tickets visit: www.wuhanopen.org and www.4008702014.com