Venus ready to rise to Wuhan challenge
Seven-time Grand Slam winner and former Dongfeng Motor Wuhan Open champion Venus Williams will return to the tournament this year after accepting a wildcard into the WTA Premier 5 event, which begins on September 20th.
Williams, who lifted the coveted Wuhan Open trophy in 2015, will join World No.1 Ashleigh Barty, World No.2 and 2018 US Open and 2019 Australian Open champion Naomi Osaka and Wimbledon champion Simona Halep as part of a strong line-up at this year's tournament. World No.3 Karolina Pliskova; two-time Wimbledon and two-time Wuhan Open champion Petra Kvitova; World No.5 Kiki Bertens; last year's WTA Finals winner Elina Svitolina and Grand Slam champions Angelique Kerber, Garbiñe Muguruza, Sloane Stephens and Victoria Azarenka are all scheduled to take part.
Williams, 39, has won a total of 23 Grand Slam titles – seven in singles, 14 in doubles as well as two in mixed doubles. She has won a total of 49 career WTA titles and has been ranked No1 in the world, while her record of five Wimbledon titles (2000, 2001, 2005 2007 and 2008) and two US Open victories (2000 and 2001) makes her one of the most successful players of all time. With five Olympic medals, including four golds, Williams is also the most decorated tennis player in Olympic history.
All five of Wuhan Open's previous champions will compete for the title this year. Williams, whose memorable win in 2015 saw her beat Muguruza in the final, joins Kvitova, who lifted the trophy in 2014 and 2016, 2017 winner Caroline Garcia and defending Wuhan Open champion Aryna Sabalenka.
Venus Williams said:
"I have such great memories of Wuhan from winning the title there in 2015, so it's always going to be a special tournament for me. I'm really happy to come back and see all the fans again and play on that amazing center court. It's been great to see how the tournament has grown over the last six years and it's become a place where everyone wants to come and play. I'm so excited to be part of that."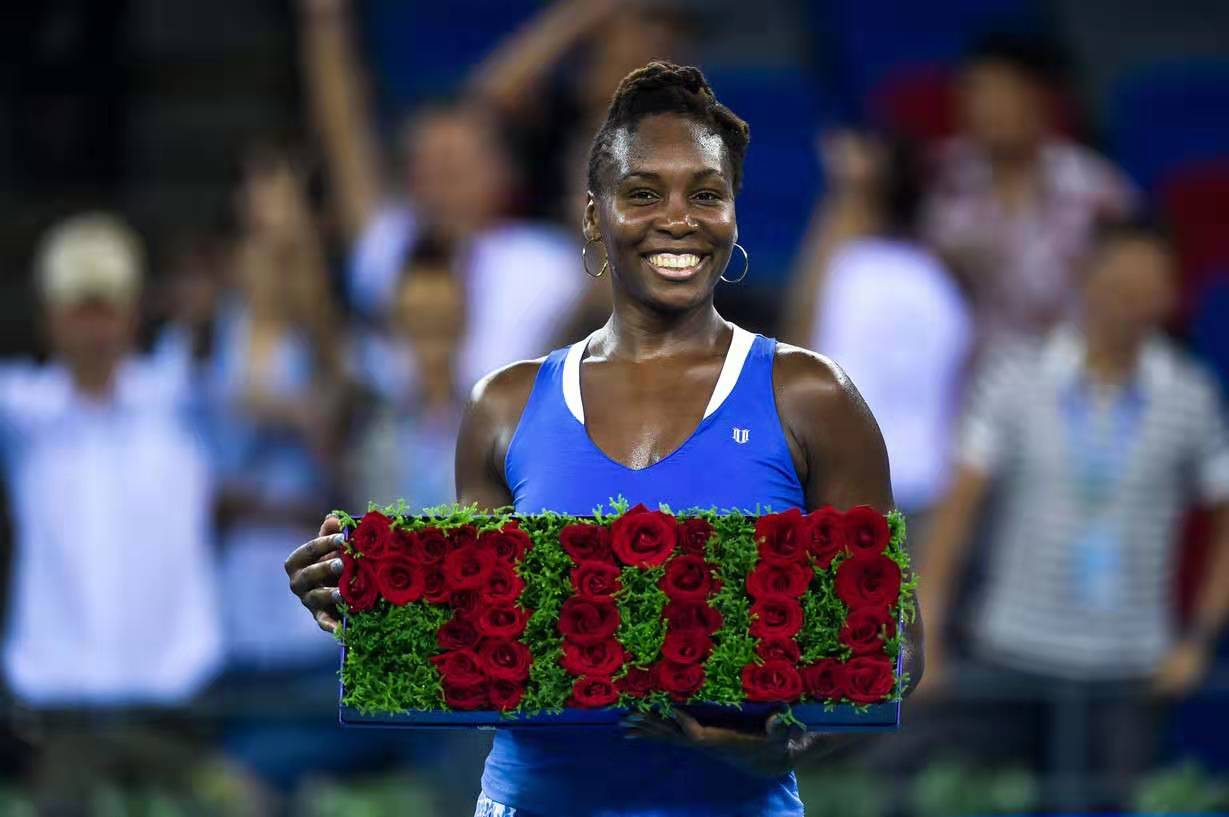 Tournament Co-Director Brenda Perry said:
"It is great to have Venus back again with us in Wuhan. Not only is she an international sporting legend but as the 2015 Champion it means that Wuhan Open will now feature all 5 previous champions. Venus brings with her a lot of passion for tennis and a career story that has transcended the sport of tennis. She has many fans in Wuhan who will be excited to welcome her back."
Tournament Co-Director (Mrs) Quiping Li said:
"Venus Williams is a timeless tennis legend as well as a former Wuhan Open champion, so we are delighted to welcome her back to Wuhan. She is a huge global star and having her here will create a big buzz for the fans and attract new interest to the tournament and to tennis. Our line-up of players this year makes us very proud of the event we've created. We work hard to provide world class facilities and the best possible environment for these incredible athletes to shine."