Sunday's night session kicked off with a thrilling Opening Ceremony featuring a tribute to recent Hall of Fame inductee Li Na.
A packed stadium was on hand to watch a video montage of Li Na's Hall of Fame induction. While the words of the video package were also meant for fellow 2019 Hall of Famers Mary Pierce and Yevgeny Kafelnikov, they seemed especially true of the Wuhan native, the first Asian-born player to receive one of tennis' highest honors.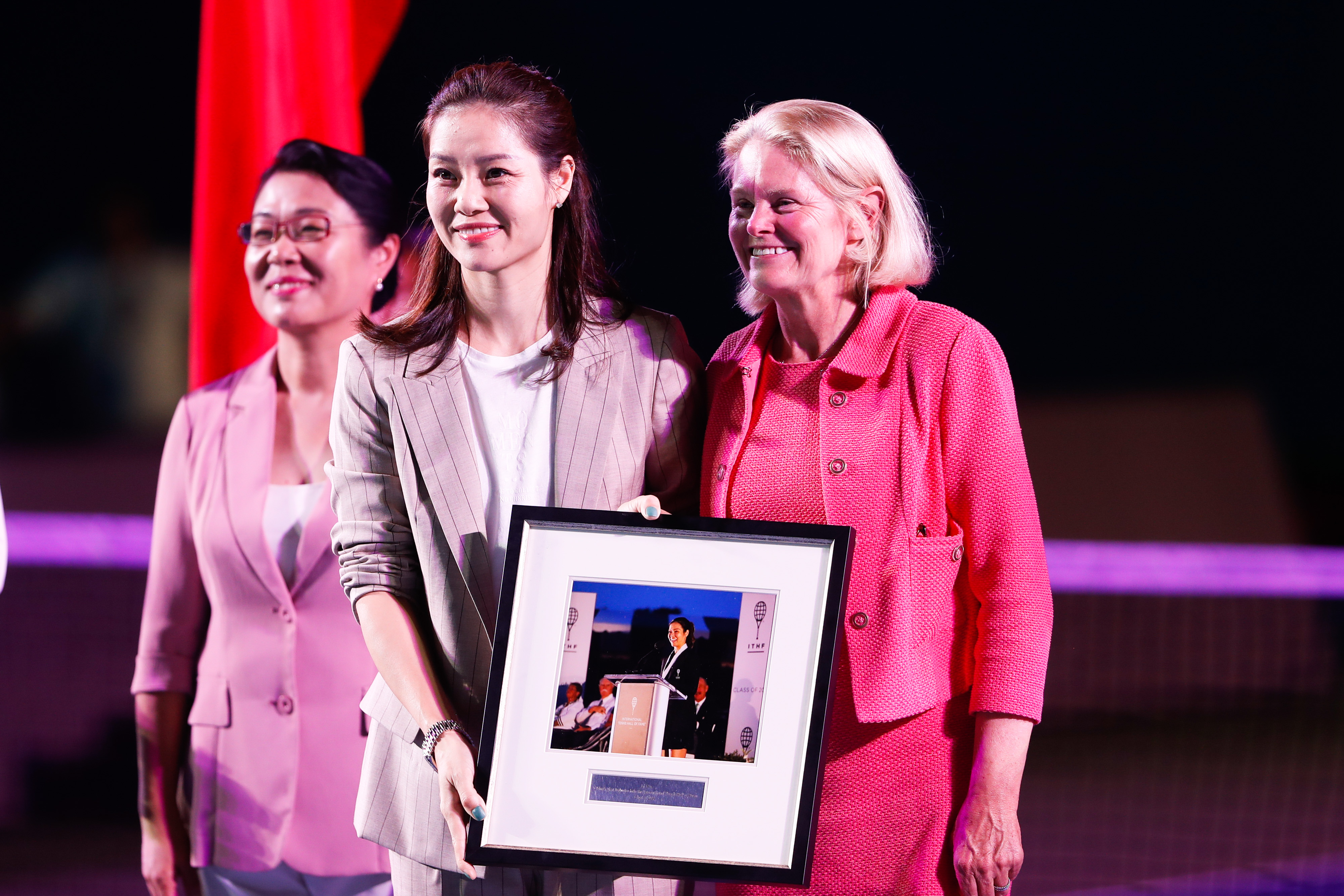 'Not just great players, but the greatest of players. The greatest contributors. The shoulders the next generation stands on. Players with a style all their own. Barriers smashed.'
With her historic titles at the French Open and the Australian Open, Li Na ushered in a new era of Asian tennis, inspiring many of today's top players, including Chinese No. 1 Qiang Wang, who was also on hand to witness Li Na receiving a commemorative plaque.
"I'm really proud. Not every athlete who has had a Grand Slam title would be inducted into the Hall of Fame, but everyone who is in the Hall of Fame must have a Grand Slam title," she told the media earlier.
"My name is placed alongside with so many legends. That is something, a best recognition, the best achievement in my tennis career. Being able to do this is everything to me. Such sense of excitement is no less than achieving the Grand Slam title."
The Opening Ceremony for the sixth Wuhan Open also featured a light show which drew gasps of delight from the audience, as well as choreographed dances complete with cheerleading lifts and throws.
A traditional Han opera complete with costumes and acrobats was also part of the show, as were live singers accompanied by dozens of children dressed in traditional costumes, all against a background of waving Chinese flags.
The ceremony closed with defending champion Aryna Sabalenka posing with notable tournament personalities in front of a model of the iconic stadium modeled after the Australian Open's Rod Laver Arena.
"It's nice to be back here," she said to the enthusiastic crowd. "I wish Wuhan fans lots of good tennis and to enjoy your time here. Xie xie."