Defending champion Aryna Sabalenka and unseeded Alison Riske will face each other in the Dongfeng Motor Wuhan Open final after overcoming Ashleigh Barty and Petra Kvitova in their respective semifinals.
2018 winner Sabalenka went one step further towards retaining her title with a stunning 75 64 win over world No.1 Ashleigh Barty in her semifinal at the WTA Premier 5 event.
The Belarussian, who became the youngest ever winner of the Wuhan Open last year aged twenty, will be looking to become the first player to defend the title since the tournaments' inception in 2014.
In a repeat of the 2018 semifinal, Sabalenka broke serve in the first game to lay down a marker and continued to impose her power game on the Australian. Despite being broken back at 3-2 and hanging on to her serve at 3-4 in the first set the ninth seed managed to break again at 6-5 to take the first set 7-5.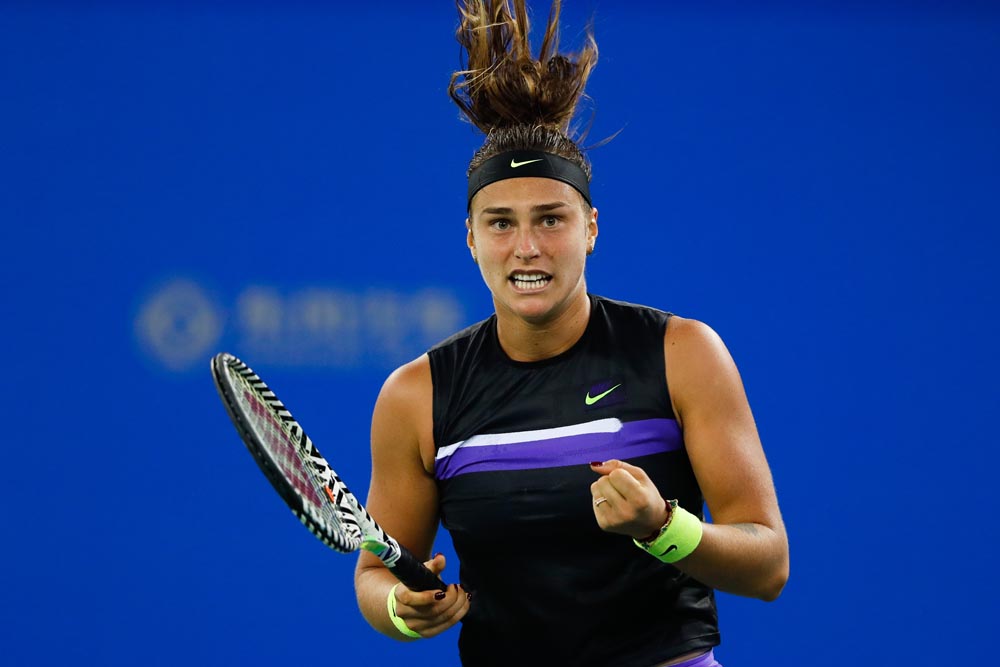 "Yeah, 3-4 was really tough game for me." Sabalenka explained. "I felt like she started play really well, like she's getting back on it. I just tried to stay there, tried to put as much balls as I can, just try to save this game. Otherwise, it's 3-5, then for sure she'll take it. That's why she No. 1.
"I was going for shots. I was trying to play with the discipline. It wasn't like a great level, that game for me. But somehow, doesn't matter how, I was trying to go there to put the balls in. I'm happy that I could handle this pressure from her."
In the second set Sabalenka piled on her own pressure and got the vital break at 5-4 to claim her place for the second consecutive year in the Wuhan Open final and extend her winning record in Wuhan to 11-0. Reaching the final for a second successive year is an important step for the Belarussian who has not enjoyed a great season so far:
"It feels even better than last year. Last year was the first time Premier final, Premier title. This year it was really tough season for me. To get back on that level, it feels much more enjoyable."
Barty received treatment at 3-3 in the second set on her left calf but credited her opponent with applying the pressure and controlling the match:
"Cbviously pretty disappointing." Said Barty "I felt like I had to protect it a little bit. There were certain things I wasn't able to do. Yeah, just a bit sore and tired and tight and all of those things. Kind of felt it quite early on in that first set. Was just trying to hang on a little bit. Progressively got a little bit worse. Just needed to give it a little bit of attention.
"I think overall Aryna was the better player today. She was able to control her service games a lot better. I felt at times I was hanging on a little bit. I had to take a lot of risks today to try to manage where I was at.
"Yeah, probably more so disappointed in the end that physically I wasn't able to kind of keep up to where I would have liked. Yeah, I mean, it's all good. I still was more well and truly in the match than I probably deserved to be."
American Alison Riske made her first WTA Premier level final with an impressive straight-sets win over two-time Wuhan Open champion Petra Kvitova. The win will take Riske into the top 30 rankings for the first time in her career, aged 29.
Going into the match Riske had spent over three hours more than Kvitova on court with a total time of 7 hours 29 minutes versus 4 hours 06 minutes for Kvitova but fatigue was not a factor for Riske. The match was won on small margins as the American explained:
"I had one bad service game in the second set. Same thing happened in the first set when I was able to crawl back, get the break immediately back. I felt like if I kept putting myself in the position to break and put pressure on her, especially if I had any look on second serves, to kind of take advantage.
"I had a feeling I was going to get the break back. I just didn't know when. It just so happened that it was the final game of the match. Yeah, it was a battle. But I really enjoyed every bit of it. It was a lot of fun for me."
This will be Riske's sixth final in China and she explained how she enjoys the playing in the country:
"I've enjoyed playing in China from the first time I came over here. I'm just really comfortable here. I enjoy all the tournaments. I feel like the courts really suit me, just the environments of each tournament."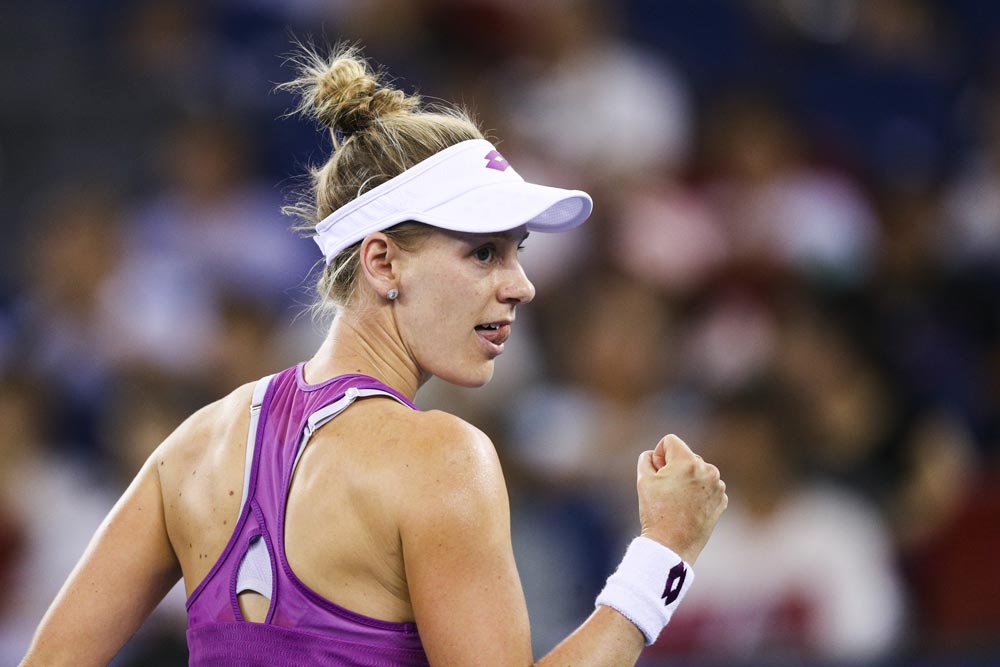 With similar powerful games, Riske commented that the match against Kvitova will help her prepare for the task ahead against Sabalenka:
"Today was a good warmup for tomorrow because I think they had some good games, obviously righty, lefty. I think it's a similar mentality.
"I think I'm just going to have to go in there and be there on every point. She's obviously going to look to hold serve. I'll have to manage my service games. If I have any looks on her serve, take my strike. Just try to impose my game as best I can. If she plays well, then that's just too good. But I have to just focus on imposing my game.
"She's playing some big tennis right now. I've obviously seen her playing her matches. Yeah, it's going to be a really tough match. I think I have everything I need to go out there tomorrow."
Despite defeat Kvitova was pleased with her overall performance in Wuhan and happy to be back in a semifinal:
"Overall I'm glad that I won few more matches in the row. Being semifinalist after Stuttgart finally after some struggles I had this season. I'm taking very positive whole week here. I think I found my game a bit again, so it's nice to know."

The Wuhan Open final on Saturday will be a repeat for Sabalenka and Riske of the Shenzhen final at the beginning of 2019 when the Sabalenka triumphed in three sets 4-6 7-6(2) 63. Their only other meeting, on clay in Rome 2018 was also won by the Belarussian in three 6-3 1-6 6-3.
Making it a double triumph today Sabalenka and doubles partner Elise Mertens made it to the doubles final with victory over Anna-Lena Groenefeld and Demi Schurs 62 61. In the final the reigning US Open champions will take on No.8 seeds Ying-Ying Duan and Veronika Kudermetova who defeated Makoto Ninomiya and Zhaoxuan Yang 6-3 6-1.
(Photo:Wuhan Open Official photo library — Vision China)