Every year, fans and players can expect bigger and better innovations from the Wuhan Open and this year's sixth iteration of the tournament is no different.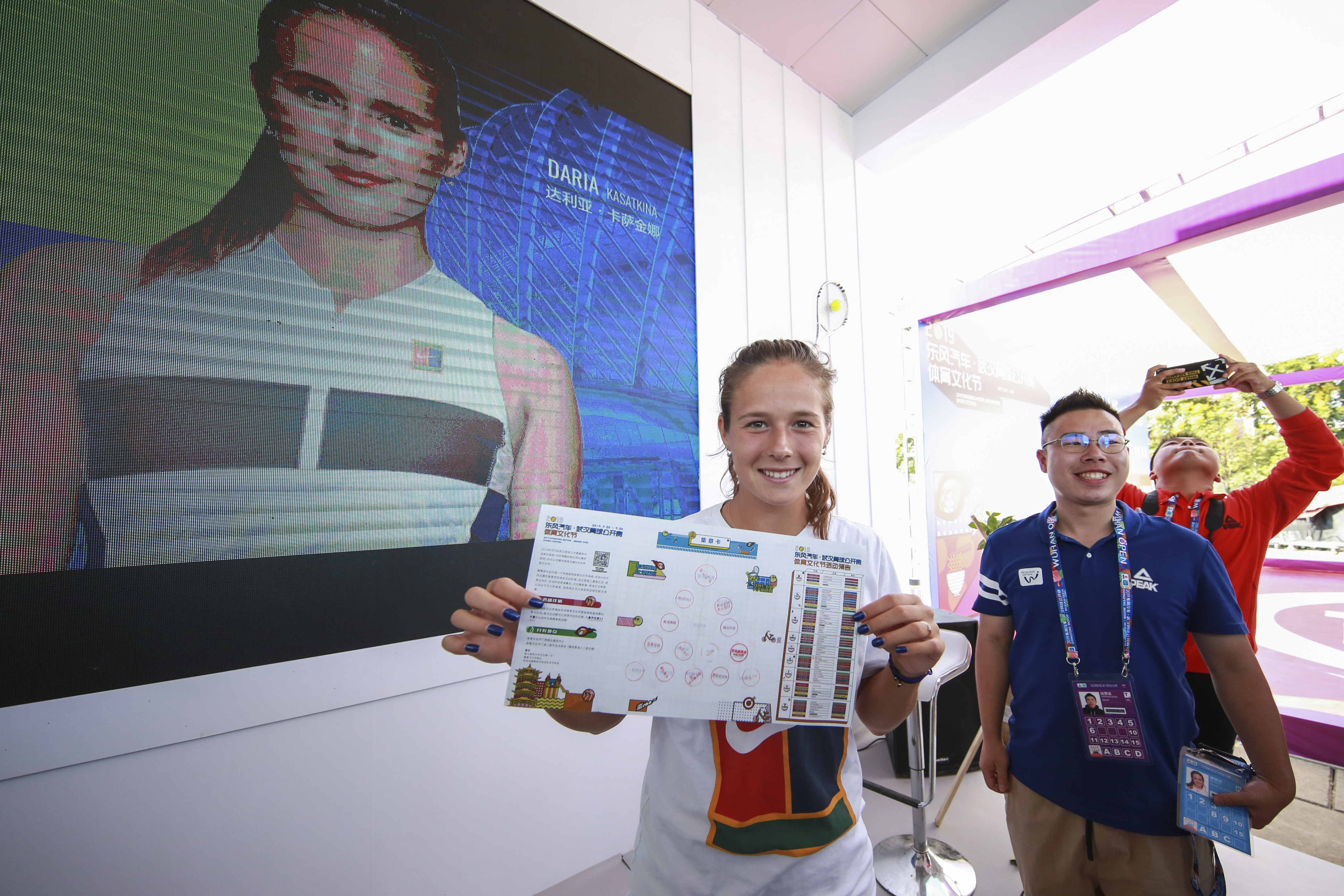 On a sunny Friday afternoon, world No. 40 Daria Kasatkina toured Carnival Square, the entertainment heart of the Wuhan Open. With dozens of vendors and sponsors set up in white tents surrounding a main stage, the square features a host of retail, dining, and entertainment options.
Followed by a throng of photographers and fans looking for photo opps and autographs, 22-year-old Kasatkina strolled through the square as live music played from the stage, posing for photos with the colorful Wuhan Open mascots, shooting hoops, visiting sponsor booths, and signing autographs.
Known as the "Russian Wall" for her stellar defense, Kasatkina (or "Dasha" to friends and family) enjoyed a breakthrough year in 2018, making the quarterfinals of Roland Garros and Wimbledon, as well as winning in Moscow and coming runner-up in Dubai and Indian Wells. Her steady results helped propel her into the Top 10 for the first time.
This year hasn't been as kind to the Russian. She enters the Wuhan Open with a mediocre 9-17 record with only one quarterfinal showing. However, she has reason to hope for a late-season push in Wuhan, as she's made the Round of 16 in each of her previous three appearances.
Much more than just live tennis, the Wuhan Open promises a fun, immersive experience for the whole family. In between matches, fans are invited to hang out in Carnival Square, trying their hand at games of skill, listening to live music, enjoying photo opps with the mascots, and sampling delicious food and drink.