The Top 3 contenders for the 2019 Wuhan Open title before the week started find themselves in the semifinals as Ashleigh Barty, Petra Kvitova, and Aryna Sabalanka all won on Thursday. American Alison Riske will join them in the Final Four, an upset winner over No. 3 Elina Svitolina.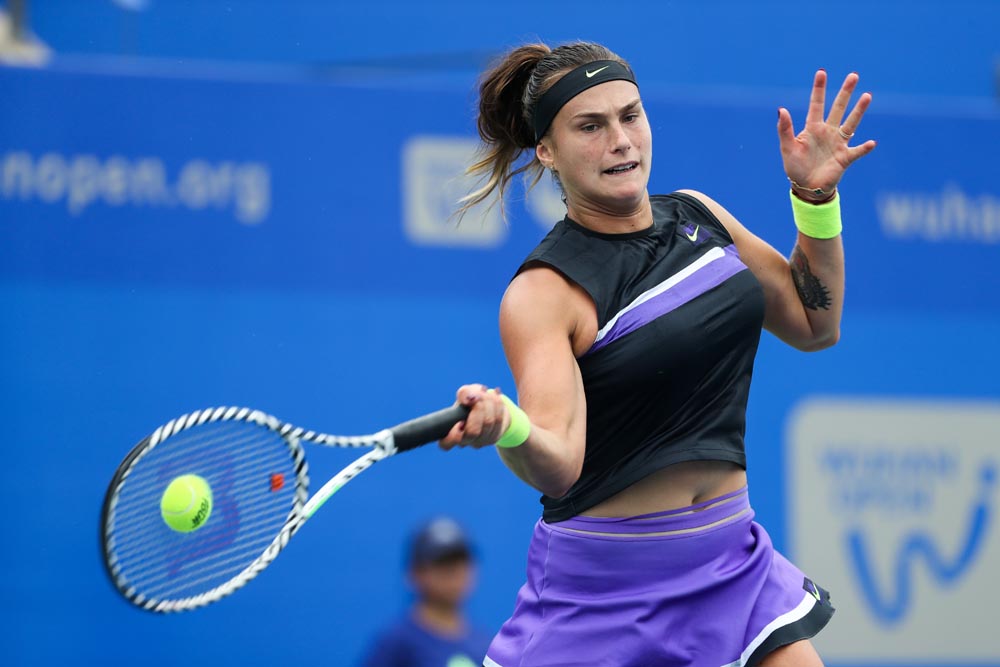 World No. 1 Ashleigh Barty opened play against Croatia's Petra Martic. Looking to make her sixth semifinal of the year, Barty initially played an unfocused game to be broken early, but then settled herself in the second game, drawing Martic in with a short slice and then lobbing the World No. 22 on the way to a 4-1 lead. Another lapse in concentration by the Australian allowed Martic to go on a 3-game run of her own. However down two break points at 5-5, Barty showed why she's the World No. 1, hitting four winners in a row to hold.
The tie-break was the first set writ small with Barty opening up a 4-1 lead only for Martic to draw even at 4-all. A spectacular half volley gave Martic a set point but Barty replied with a laser forehand crosscourt winner of her own. A couple of points later, facing set point, Martic hit a surprise drop shot, something she hadn't tried all set, but made an error trying to lob the incoming Barty.
"I think it was important to take your opportunity when you got it," said Barty after the match. "Both times we gave the opposition half a sniff to get into those games. It was important to try to take those opportunities, particularly the first couple of points in games."
In the second set, it was Martic's turn to open up a 4-1 lead on the back of some strong serving, including 3 aces for the set (10 for the match). The one break was all Martic needed to level things at one set all. "Petra served exceptionally well in that second set. Really didn't give me a look at all," acknowledged Barty. "It was about trying to bide my time as much as I could, and waiting for an opportunity if I got one."
The World No. 1 would get an opportunity with a pair of break points in the eighth game with Martic serving at 3-4. The Croatian saved the first by chasing down a picture perfect lob from Barty and hoisting it back, eventually taking the point on a Barty error. However, on the next break point, Martic threw in a double fault to gift Barty the break. In 2 hours, 22 minutes, Barty served up an ace for a place in the semifinals.
In the first semifinal, Barty will face defending champion Aryna Sabalenka who downed wildcard Elena Rybakina 6-3, 1-6, 6-1. The two have played four times in the last two years, with the record at an even 2-2. However, Sabalenka may have an edge in confidence, as she won last year's semifinal in Wuhan, 7-6 (2), 6-4. "She's No. 1 right now. It's going to be interesting to play against her. For sure it's going to be tough match, but I'm looking forward for it," said Sabalenka, who will be playing the semifinals in both singles and doubles.
Two-time Wuhan Open champion Petra Kvitova was simply too powerful for Dayana Yastremska, downing the Ukranian teen 6-2, 6-4 for her place in the semis. After a tough opening match where Kvitova said she needed a whole day of sleeping to recover from, the Czech seems to be picking up steam on the way to a third Wuhan Open title. "I always find a good connection between me and Wuhan every time, even I didn't make semifinals before. Yeah, I mean, I'm glad that I won the three matches," she said.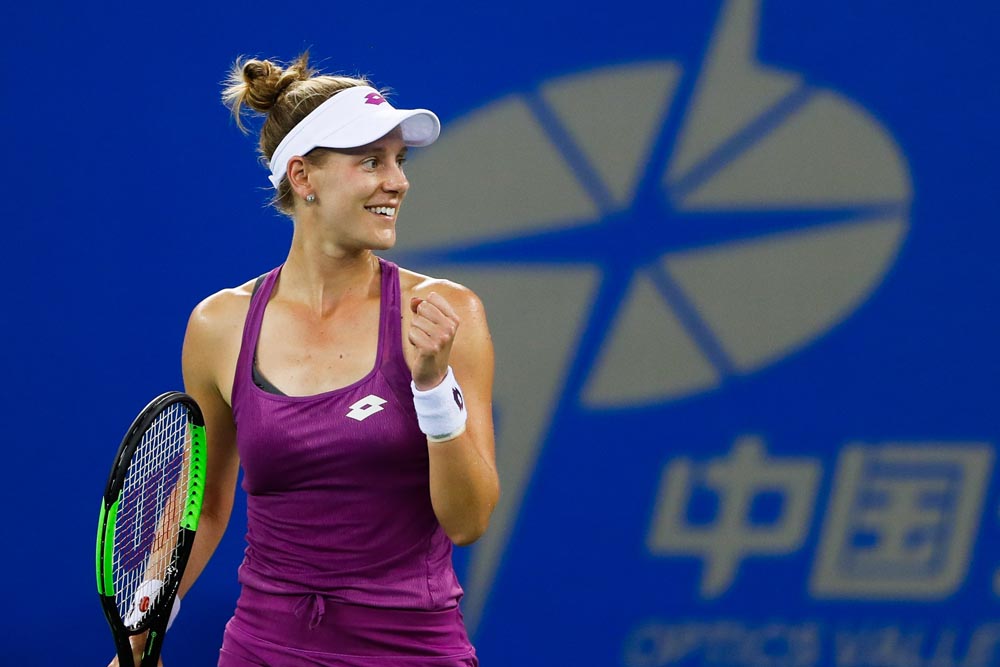 Kvitova will meet surprise semifinalist Alison Riske, who scored the upset of the day in an unexpectedly easy win over World No. 3 Elina Svitolina 6-1, 6-3. "I thought I played really solid. I thought I did everything I was trying to do," said Riske. "I knew it was going to be a battle. I think mentally I was just prepared for that."
Chinese fans will be split watching the first doubles semifinals (first match, Center Court) which features two Chinese players across the net from each other: Tianjin native Yingying Duan partnering Russia's Veronika Kudermetova against Zhaoxuan Yang and Japan's Makoto Ninomiya.
In the second semifinals (last match, Center Court), Aryna Sabalenka will re-take the court with Elise Mertens as the second seeded team go up against No. 4 Anna-Lena Groenefeld and Demi Schuurs. In last year's final, Mertens and Schuurs partnered each other to take home the Wuhan Open crown.
(Photo:Wuhan Open Official photo library — Vision China)